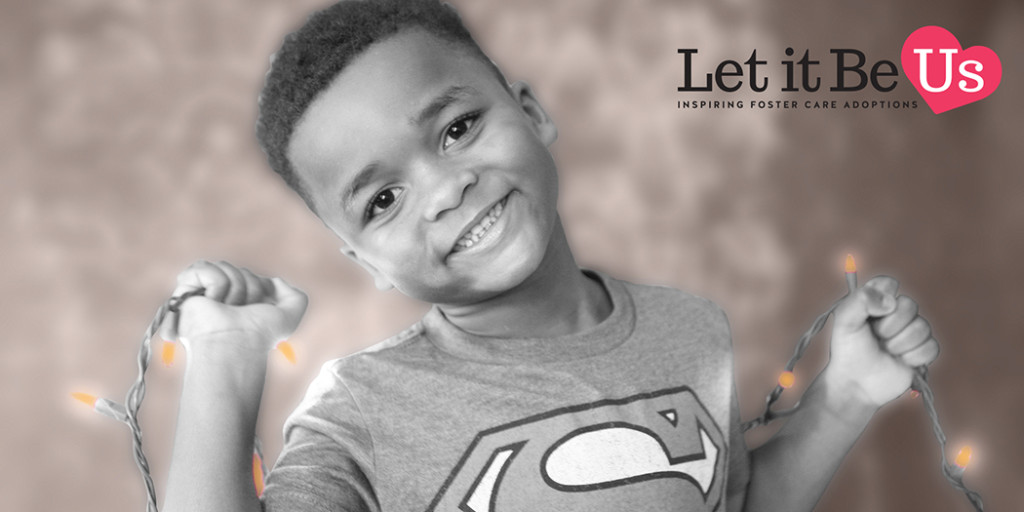 As an adoptive mother, I founded Let It Be Us, because I know how important it is that every child lives in a family. As a photographer for the Illinois Heart Gallery, an exhibit of children available for adoption, I've spent intimate time with these children and I know how adorable and needy they are.  The fact that Illinois has 3,300 children in foster care (over 100,000 across the country) who are legally available for adoption is simply unacceptable.  Finally, as the recipient of a congressional award for my work in foster care, I have a responsibility toward this project.
Let It Be Us is a nonprofit 501(c)(3) dedicated to the adoption and education of children in foster care. Our work has launched in Illinois.  Funds raised support programs and projects that maximize the prospects of successful adoptions and improved educations for children in foster care.  Formed as a dream team of experts in media, marketing, fundraising, project management, foster care and adoption, our work began in 2014 and we have already won multiple awards.
One of the most incredible things we do at Let It Be Us is to develop tools for case workers and adoption recruiters that have simply not existed to date. Our Finding Forever Families Program recruits potential foster parents and adoptive parents.  Our work is being met with excitement and open arms by social workers, case workers and adoption recruiters.
We are searching for corporate and foundation sponsors to support our work.
Learn more at Let It Be Us. 
You can also follow along on the Facebook page.